Arabia Readers is a six-level reading program for young learners of English in the Arab World.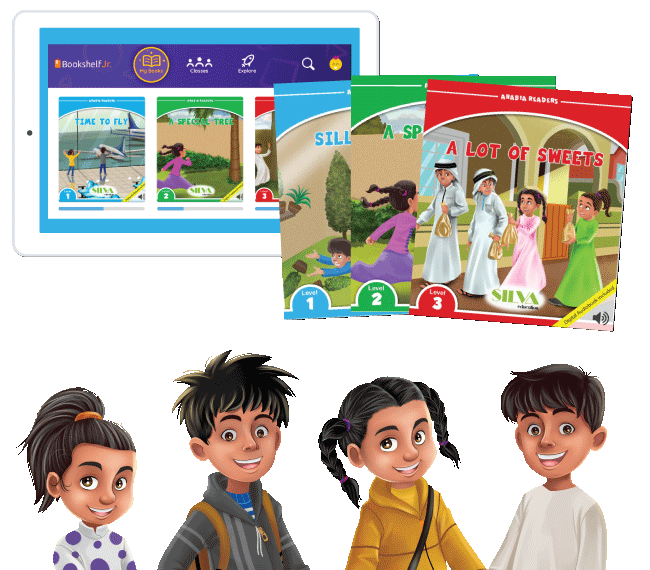 A unique and innovative English reading program
•

Developed specifically for English language learners in primary schools in the Arab World
•

Promotes traditional values and cultural heritage through engaging stories and activities
•

Uses identifiable characters that 'grow' with learners as they progress through grades
•

Designed to help readers stay connected and motivated
•

Has a flexible approach and can complement any core course material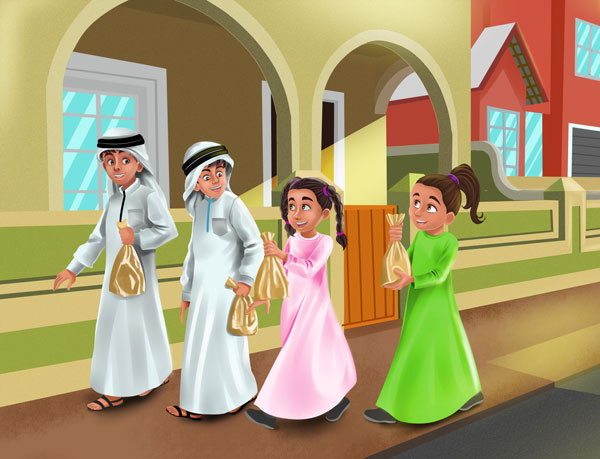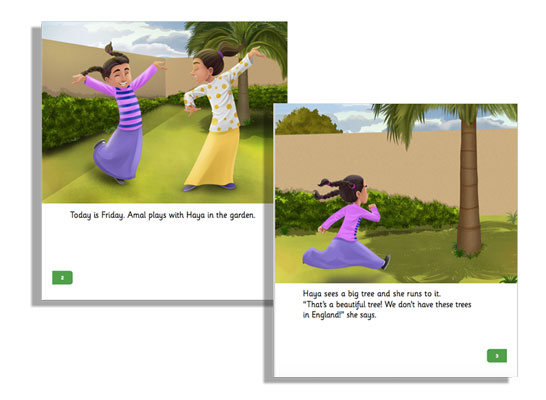 GRADED READERS
---
Engaging stories with colourful illustrations, written especially for children in the Arab World.  All language is mapped to the CEFR and Cambridge Young Learners Exams. Available in print and digital.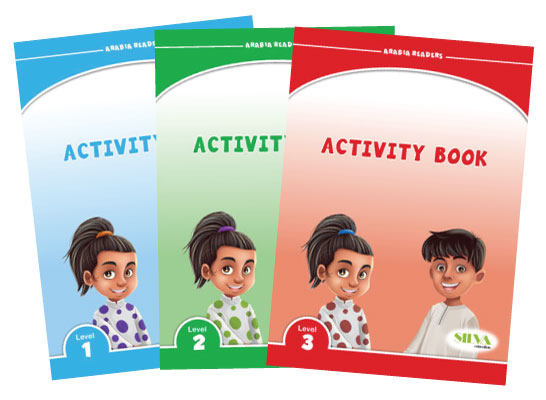 ACTIVITY BOOKS
---
Supporting activities to help learners develop reading comprehension, vocabulary and writing skills. Available in ELT version (mapped to CEFR) and Schools version (mapped to UK National Curriculum and Common Core). Print and digital versions available.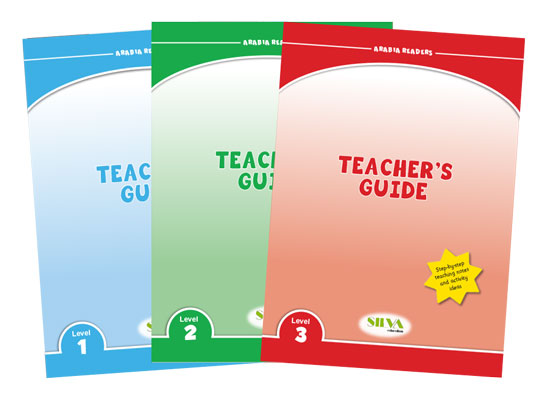 TEACHING SUPPORT
---
LEVELS 1-3
Full Teacher's Guide for each level with detailed teaching notes for each page, including vocabulary practice, games and project ideas. Differentiation activities suggested for teachers with mixed ability classes.
LEVELS 4-6
Teacher's Handbook with pre, while and post reading activity and discussion suggestions, plus photocopiable project pages for each book.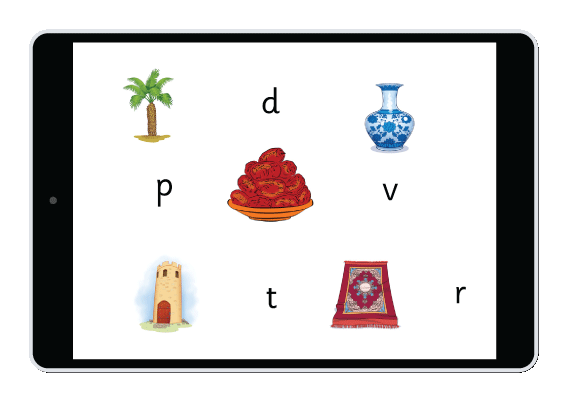 DIGITAL SUPPORT
---
ITools package for classroom use with:
- Picture dictionary
- Vocabulary games
- Comprehension activities
- Interactive readers for Levels 1 to 3
- Ebooks for Levels 4 to 6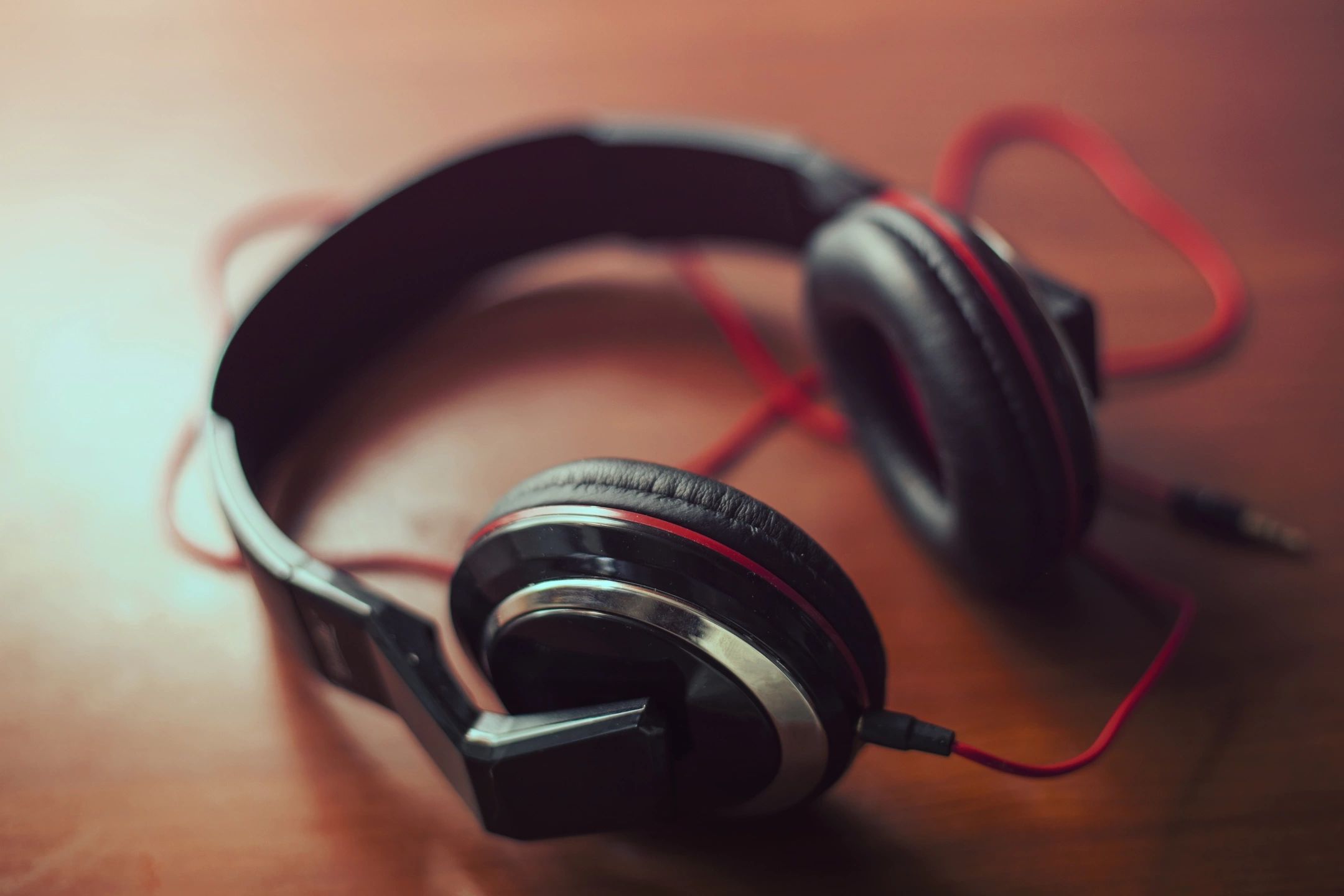 AUDIO FILES
---
Downloadable audio accessed via a QR code in each graded reader, so learners can listen in class and at home with their parents.
ENGAGE LEARNERS WITH ENHANCED E-BOOKS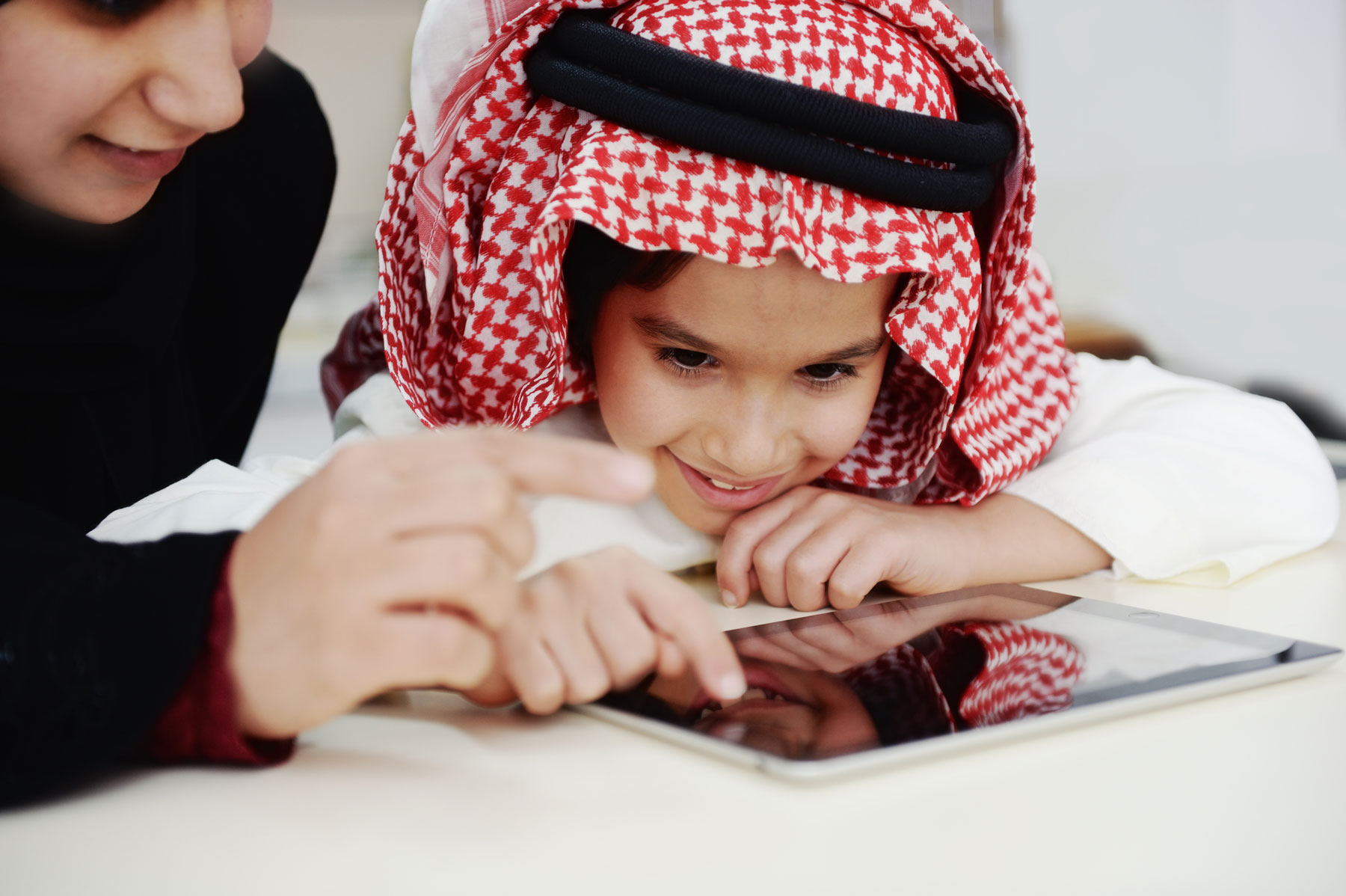 READ ON A TABLET
Learners can read individually or in the classroom via the Bookshelf app.
•

 Play audio straight from the page.
•

 Automatic word highlight supports learners' reading.
•

 Learners can read at their own pace.
•

 Track learners' reading speed.
READ ON A COMPUTER
Access books on a desktop computer online or via the Bookshelf app.
•

 Project pages onto the white board for whole class reading.
•

 Engage learners and keep them motivated.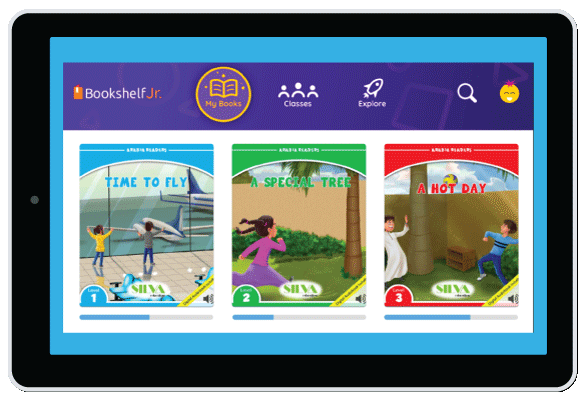 | LEVEL | CEFRL | YLE EXAM |
| --- | --- | --- |
| 1 | PRE A1 | — |
| 2 | LOW A1 | STARTERS |
| 3 | A1 | STARTERS |
| 4 | HIGH A1 | MOVERS |
| 5 | A1-A2 | MOVERS & FLYERS |
| 6 | A2 | FLYERS |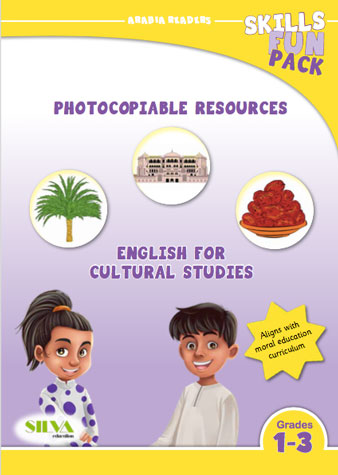 Skills Fun Pack
English for Cultural Studies
A resource book of photocopiable activities for teachers
Featuring the Arabia Readers characters, these communicative activities and reading and writing worksheets help learners become confident English speakers who are tolerant and inhibit the values and principles of the world around them.  All activities and worksheets are mapped to the Arabia Readers Morals and Values Framework. * This is aligned with the UAE Ministry of Education Moral Education Syllabus.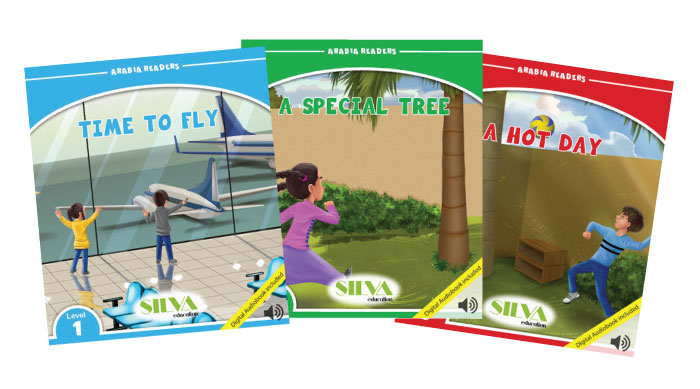 Arabia Readers© is a product by Silva Education Limited.  Registered in England under the Company Number 10951903.  Made with love by Zesty World.  Download the Press Pack.